Lakeland Community Hospital is a full-service, well-equipped center of medical excellence in Winston County. Our medical services cover various diagnostic procedures, acute care requirements, rehabilitation, and long-term medical care solutions. As your local community hospital, we deliver everything you need to access the highest standards of care.
Our acute care services cover urgent medical requirements referred through our emergency services or diagnostics. LCH includes a 26-bed unit plus a 4-bed ICU to meet our community's medical needs, ensuring you receive the best care for your medical concerns.
Our support services cover non-urgent medical outreach and community support, helping to make Haleyville healthier with health screenings, education, community involvement, and counseling alongside our day-to-day inpatient services.
Our emergency department is open 24 hours a day to service the Winston County community, providing immediate medical care and attention for medical needs, no matter how complex, from strokes and seizures to broken bones and lacerations.
Our community hospital is equipped with a 4-bed ICU for patients needing high levels of medical care and attention, preventing the risk of moving unstable patients to other hospitals out of the county and ensuring our community receives the best care.
Our 9-bed inpatient senior care center helps to support elderly patients and their support systems in treating and identifying behavioral health issues such as aggression, combative behavior, anxiety, and aggression in safe, friendly surroundings.
We support patients in recovering their health and discovering new approaches to treatment and ongoing care with a wide range of rehabilitative services. Our team helps patients manage health concerns in the long term, providing the support and resources to thrive.
Our on-site diagnostic imaging services allow for a fast turnaround in diagnosing a range of health concerns, allowing our team to quickly identify the cause of medical problems and arrange treatment as swiftly as possible. We offer anything from MRI and ultrasound to bone density and mammography scans.
Lakeland Community Hospital includes a full-service laboratory to aid in the diagnosis and prompt treatment of a range of illnesses. These facilities make it easier for our knowledgeable team to quickly discover the root cause of medical concerns, providing immediate medical attention.
We specialize in the identification and effective medical care of cardiopulmonary concerns in patients, with on-site facilities at Lakeland Community for the proper treatment of a range of short and long-term heart-related health conditions from a highly trained team.
We provide excellent family medicine care to residents across Winston County, supporting individuals and families to seek medical care for non-urgent issues, ongoing health concerns, or preventative immunizations and other treatments.
Our highly trained team has specialized knowledge and skill in internal medicine, allowing us to diagnose problems effectively and create treatment plans with our patient's best interests and personal requirements in mind. Our expertise across all areas means we can offer comprehensive coverage for peace of mind.
Our on-site team has extensive experience in pathology, allowing us to swiftly examine medical problems and understand how disease or injury affects our patients. Our commitment to going the extra mile with our pathology means we can treat a broader range of illnesses within our community.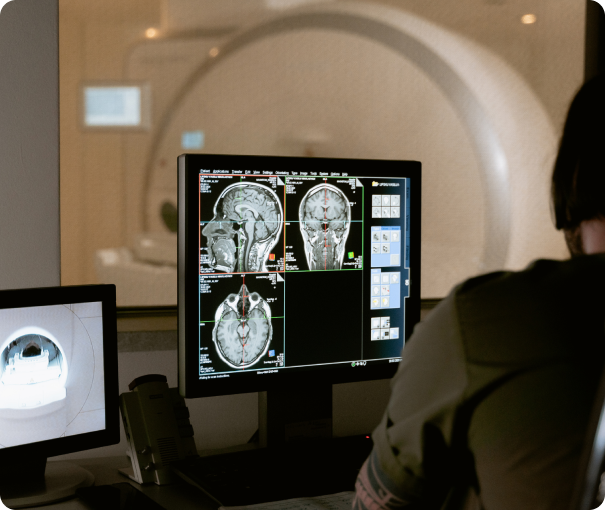 Our in-house diagnostic facilities allow us to provide complete coverage for a range of imaging techniques. We're equipped with all the resources necessary to conduct an array of critical medical tests without the need to outsource, including:
Utilizing ultrasound technology, our team can create precise imaging to diagnose general concerns or vascular problems.
We can conduct complete cardiac diagnostic testing on-site, including stress testing, to aid in diagnosing heart concerns.
We have the technology available to conduct imaging of the heart using echocardiography, getting a clear picture of any abnormalities and concerns.